Lugano Percussion Ensemble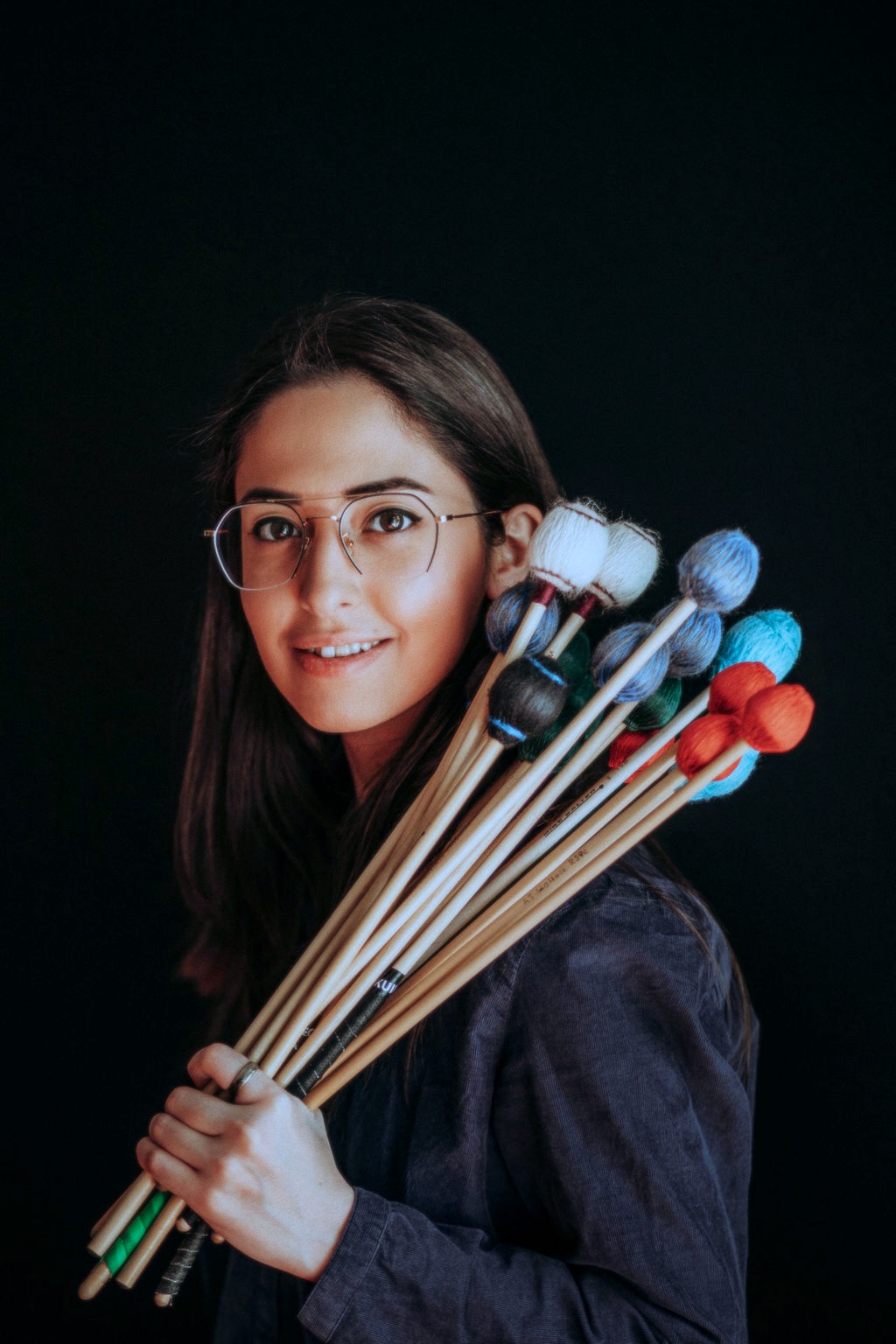 Konsertti alkaa 30 minuutin taiteilijatapaamisella, jossa Rafani Roshanak kertoo omasta itsestään ja iranilaisesta lyömäsoitinperinteestä. Rafan on opiskellut lyömäsoittajaksi Iranin musiikkikorkeakoulussa ja hänellä on myös yhteiskuntatieteen alan tutkinto.
Esiintyjät: Tony Kirk, Roshanak Rafani, Davide Testa, Lucia Viana da Silva
Konserttiohjelma:
Roshanak Rafani : Sketch for Iranian Percussion
Steve Reich : Drumming part 1
Luca Staffelbach : Hexomino
Accursio Antonio Cortese : Comunità di Gregge
Giacomo Platini : Here is the deepest secret nobody knows
Mathias Steinauer : Archaeopteryx
Lugano is a lakeside city in Canton Ticino of Switzerland. It's an only majority Italian-speaking Canton of the country. The location has fostered quite unique cultures especially in the contemporary music scene of Europe.
Lugano Percussion Ensemble was first formed as Lugano Percussion Group at the Swiss Italian Conservatory (CSI/Conservatorio della Svizzera Italiana) by Professor Mircea Ardeleanu, known for his numerous international specialization courses and for his several recordings. The Group focused on contemporary music with a particular attention to the fusion of musical and theatrical language elements and a continuous sound research.
After various concerts on the Swiss scene (Lausanne, La Chaux-de-Fonds, Winterthur, Lugano, Murten Expo.02, Radiotelevisione Svizzera Italiana), in 2002 the Group won a scholarship in Darmstadt for the International Summer Courses for New Music. In 2004 it took part in the "Martha Argerich Project" recording together with the famous pianist for the renowned record company Deutsche Grammophon.
Over the years, the Group has recomposed a new ensemble for the concert tour of Iran in 2018 welcoming percussionists graduated from CSI percussion class of prof. Bernhard Wulff and also from Milano Conservatory.
The new Lugano Percussion Ensemble, based in Lugano, includes one principal conductor, six stable percussionists and it is often accompanied by four solo instruments: three pianos and a celeste. The ensemble mainly presents premier pieces of new composers, especially from Switzerland. In 2019, the ensemble made concert tours to Bolivia and Finland. Two new pieces by Swiss composer were performed in the tour. Benjamin Lang (Professor of composition at HMT Rostock) composed "Canyon of Ölfusà" and Mathias Steinauer (Professor at the ZHdk) dedicated his "L'arpentage des ones" to LPE. Steinauer has strongly been supporting young Swiss musicians as well as this ensemble.