Open art: Taidevoima -työpaja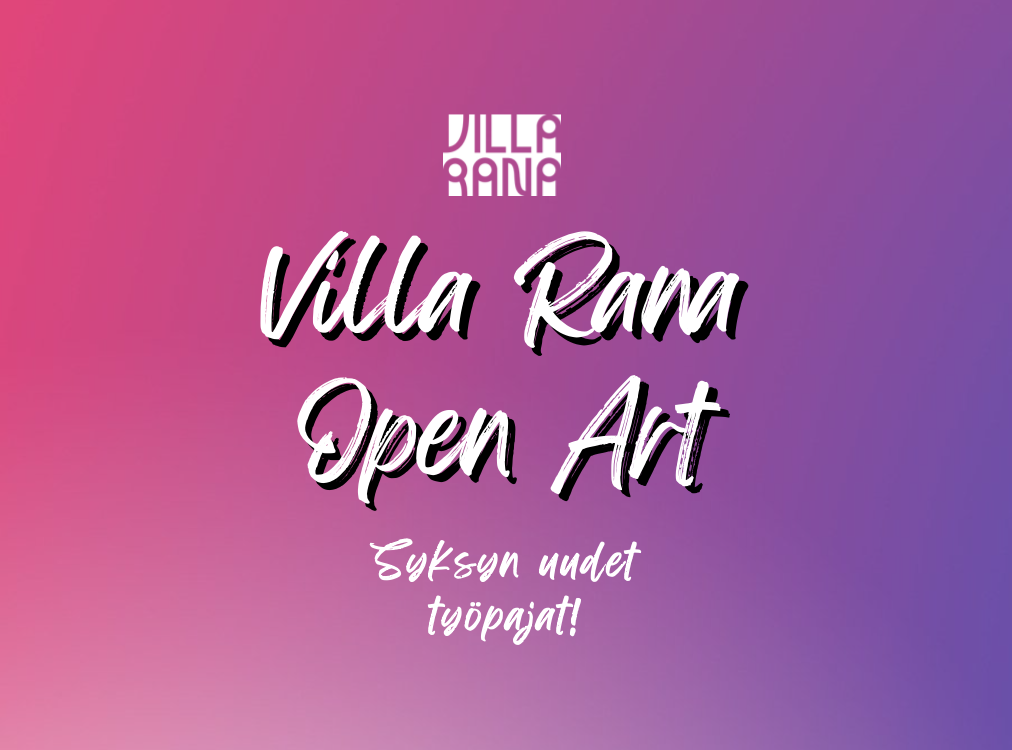 The purpose of the Taidevoima project's painting workshop is to paint wonderful experiences and shared moments with loved ones, which I would like to make possible for everyone. These wonderful feelings are created on paper in the hope that all children and older people in the world could enjoy the same tender moments. The power of creation ignites the flame of hope in all of us. Instructor – young artist and architecture student Andrea Puscasu.
Villa Rana Open Art is a workshop and cultural program for young people aged 15–29.
The free workshops have an open level, and no previous experience is necessary. The workshops are common to everyone regardless of nationality, gender and religion, and they operate according to the principles of anti-racism. The workshops are held at Kulttuuritalo Villa Rana, Seminaarinkatu 13, Jyväskylä.