Arktisen Upeeta: If I Could Wish For Something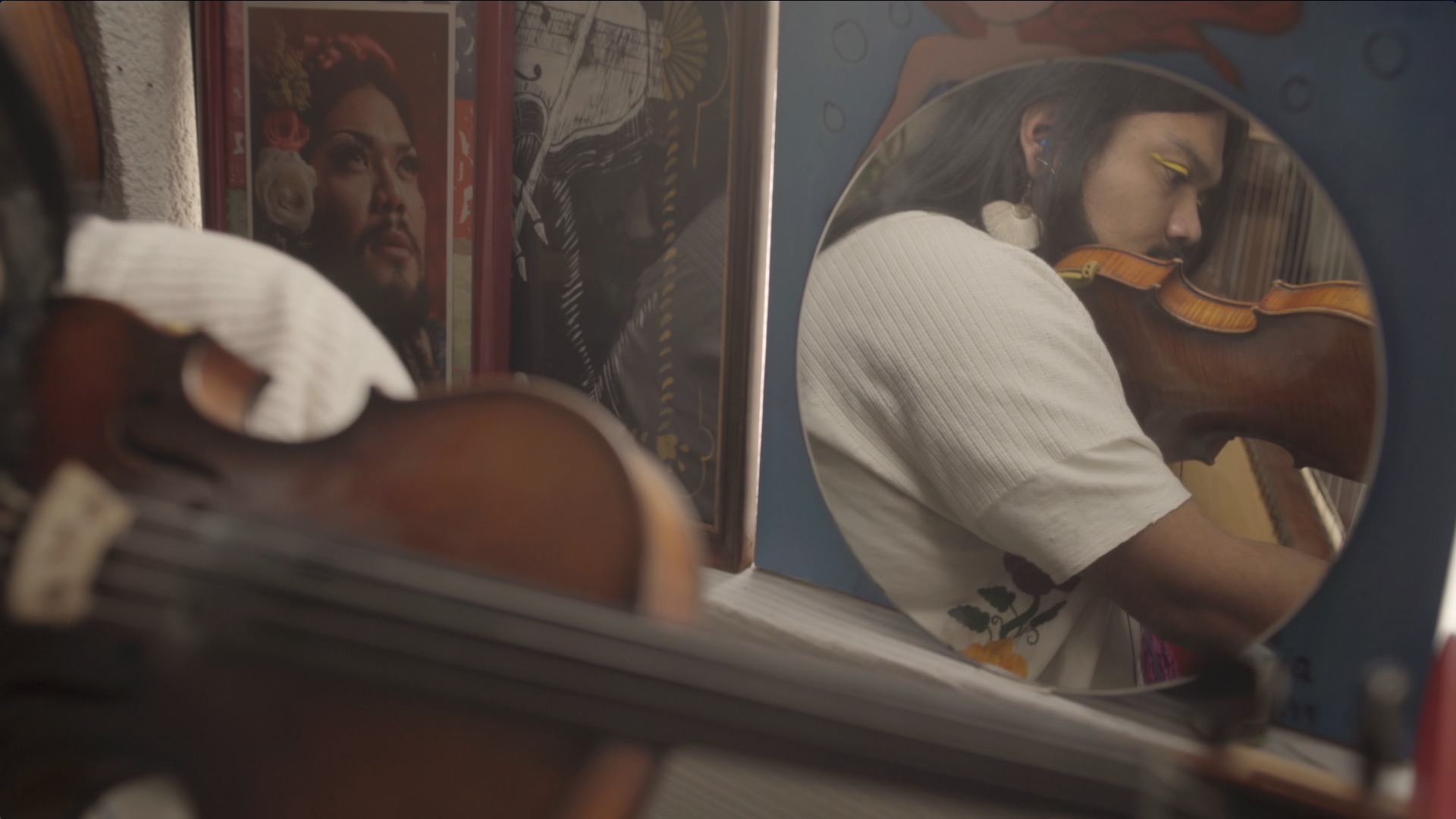 Ikäraja: 16
Kesto: 1h 8min
Lajityyppi: Dokumentti
Valmistumisvuosi: 2021
Ohjaaja: Dora García
Kieli: Espanja
Tekstitys: Englanti
Arktisen Upeeta XXIII -festivaalin avajaiselokuvana Suomen ensi-illassa nähtävä Dora Garcían dokumenttielokuva SI PUDIERA DESEAR ALGO (IF I COULD WISH FOR SOMETHING) seuraa Mexico Cityssä viimeisen viiden vuoden aikana järjestettyjä valtavia feministisiä suurmielenosoituksia, joissa protestoijat valtaavat kaupunkitilaa vaatiakseen loppua sukupuolistuneelle väkivallalle & systeemille, joka antaa naisiin kohdistuneiden rikosten jatkua rankaisematta. Toinen osio elokuvasta seuraa trans-artisti La Bruja de Texcocon työskentelyä tämän säveltäessä dokumentin tunnuskappaletta 'Nostalgia'.
Ohjaaja García itse kirjoittaa elokuvasta: "…the disappointment of women has been going on for so long, the promise made to them by the revolution has remained for so long unfulfilled, delayed, negated, that the sadness, the vulnerability derived from this feeling of abandonment has been turned into a shelter and a shield, perhaps even a sword. In sadness, we overcome the temptation to feel victimized and instead use pain as a conduit to recognize another's suffering, opening the possibility for an encounter with other struggles."
Voit lukea ohjaajan koko lausunnon täältä.
"We are bad. We can be worse!" -mielenosoittajien protestihuuto
Näytöksen jälkeen kampusalueen liikuntarakennuksessa Ryhtilässä järjestetään queerfeministinen itsepuolustustyöpaja. Voit lukea lisää työpajan sisällöstä ja mukaan ilmoittautumisesta täältä.