Open Art: Courage mask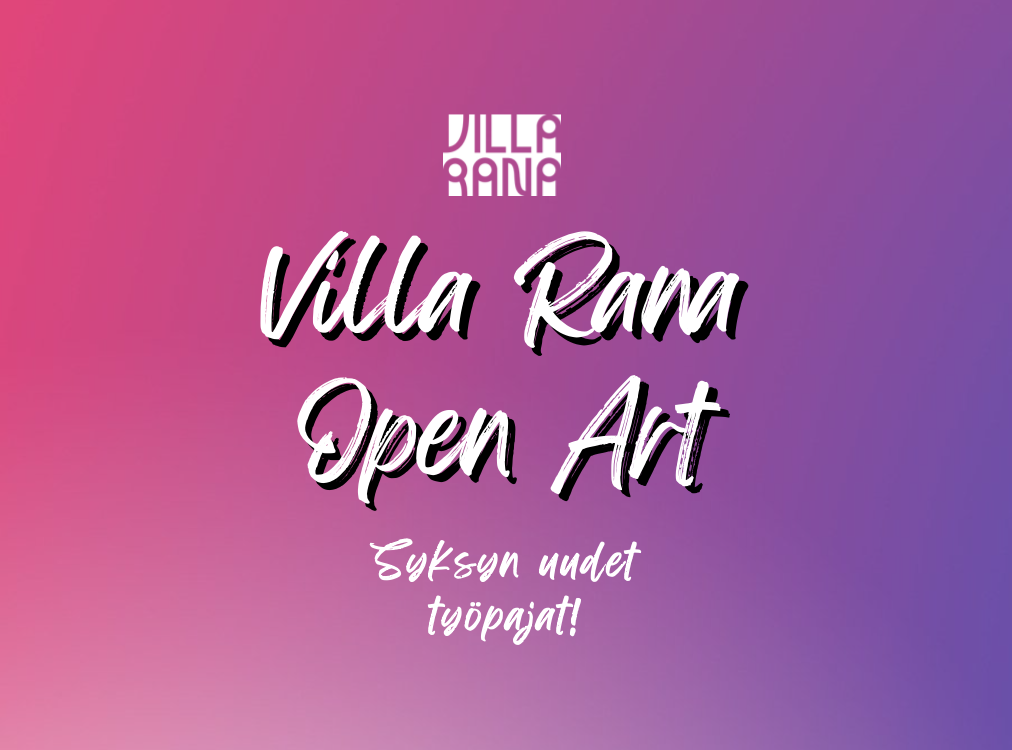 What is a dream mask of yours? Could it be your power animal or a vision seen in a dream? Does it encourage you to take on new challenges? To create the masks we will use plaster and recycled materials, which you can also bring with you. We will enjoy a mask disco and photo session after the workshop.Hosted by visual and performance artist Mimosa Pale.
Villa Rana Open Art is a workshop and cultural program for young people aged 15–29.
The free workshops have an open level, and no previous experience is necessary. The workshops are common to everyone regardless of nationality, gender and religion, and they operate according to the principles of anti-racism. The workshops are held at Kulttuuritalo Villa Rana, Seminaarinkatu 13, Jyväskylä.