Yrjö Anniversary Week 8.–13.3.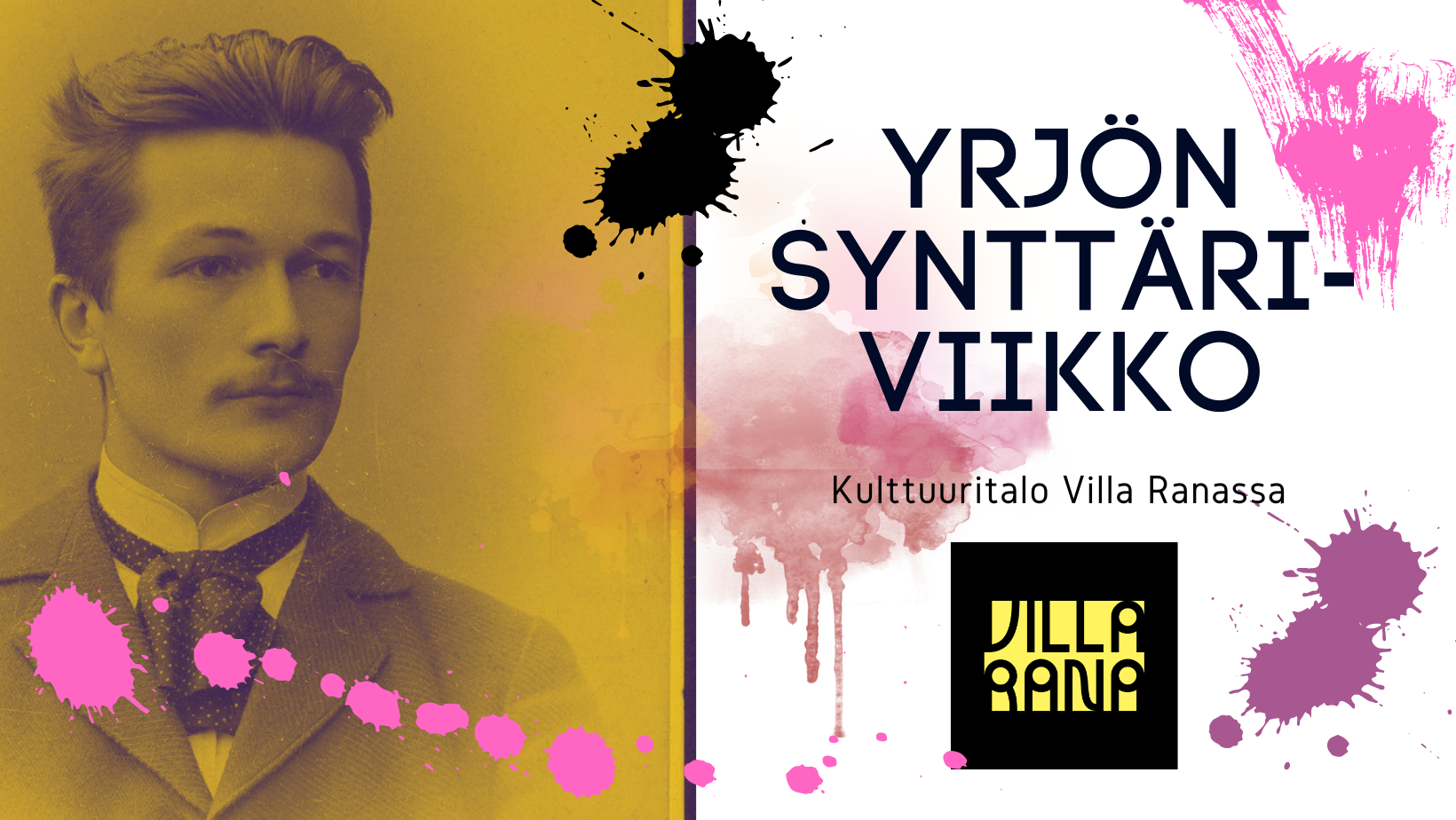 March 8-13 Cultural Centre Villa Rana is filled with events to celebrate among other things the International Women's Day, Villa Rana's creative architect Yrjö Blomstedt's 151st anniversary and life in general. Here are gathered the events you don't need Finnish language to enjoy. Restaurant Villa Rana serves you daily with a delicious lunch from 11 to 14.
TUE 8.3.
To celebrate the International Women's Day, a glass of sparkling wine 3 € at Restaurant Villa Rana, open 11-19.
WED 9.3.
at 13 Open rehearsal of children's dance theatre show Kahíme
THU 10.3.
at 19 Kino Aurora: C'mon C'mon (Mike Mills, 2021, 109min.) 10€/12€
FRI 11.3.
at 19 Jazz Jkl Live: Teemu Viinikainen Solo. Guitar virtuoso Teemu Viinikainen in concert. During the first half of the concert there is a documentary film (in Finnish), during the second half the concert. Tickets 20 / 15 €
SAT 12.3.
at 12–15 Villa Ranan Open House and Pop-up Flea Market
In Villa Rana Open House, you can meet people working at Villa Rana and learn about the history of the building. Pop-up flea market invites you to either recycle your possessions or make cheap finds. A limited number of tables are available for free, reserve yours from anni.partanen@humak.fi. During the flea market you are entertained by DJ R2ISDJ2.
at 15 Bingo Rana at Restaurant Villa Rana, discounts & nice prizes