From July to August, in collaboration with the University of Matera, Villa Rana hosts an intern from Italy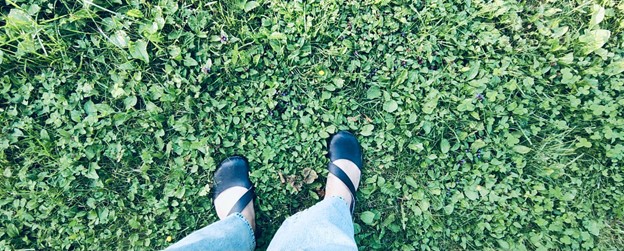 Hi! I'm Lorenza Borrelli and I'm a master's degree student of anthropology and cultural heritage in the University of Matera. I recently won a place in the Erasmus Plus program, which supports students and young professionals to go and do an internship abroad. After a long search for a hosting organization I met Vilja Ruokolainen, the executive manager of Villa Rana.
One thing led to another and the doors of Villa Rana opened to me. I found a place full of history and in the process of being reborn thanks to the efforts of many people and parties. The potential of this place merits being used by both Finnish and international artists in numerous forms of art: theatre, music, cinema, painting, dance and lot more.
And here I step in. Vilja would like to direct Villa Rana on the path of international events and exchanges and my contribution is to bring the center in contact with Italian and other international parties. The journey is long and there is much to do. In the meantime I also dedicate a part of my time to exploring the city of Jyväskylä and the surrounding area which offer new stimuli every day.
Jyväskylä, in the heart of central Finland, has been the destination of many young people, who like me did an internship or studied here and never left. Its streets and the promenade that runs along the Jyväsjärvi lake become the scene of important cultural events and events.
I would also like to expand my social circle and for this reason a small linguistic project has also been activated. Free conversation sessions in Italian have started at Villa Rana and can be booked through the Instagram chat of Villa Rana https://www.instagram.com/kulttuuritalovillarana/.
If you are a little curious about how my journey on Finnish soil is progressing in the Villa Rana cultural center, follow my Hashtag: #ItalianaaVillaRana and come and have a chat with me in person (Italian or English).
In Finnish I can only greet you at the moment. Moi moi! 😉 … but I learn quickly!